REALITY Studios' FIRST STAGE PRODUCTION Opens Auditions for its First Generation of English-Speaking VTubers
FIRST STAGE PRODUCTION, a VTuber talent agency operated by REALITY Studios, Inc. (Headquarters: Tokyo, Japan, CEO: Kosuke Sugiyama, wholly owned subsidiary of GREE, Inc., hereinafter "REALITY Studios"), will be opening up auditions for its first generation of English-speaking VTubers on July 3rd, 2023.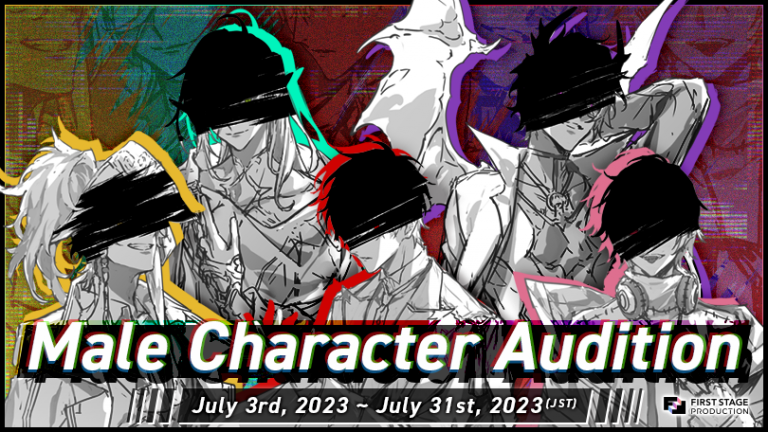 About FIRST STAGE PRODUCTION
FIRST STAGE PRODUCTION is a newly-established VTuber agency that aims to discover creative talents who have a passion for entertainment and continues to grow alongside them as they deliver captivating content to audiences all around the world. 
The agency's first generation of Japanese-speaking talents debuted in March 2023, including Amae Ten, whose YouTube channel recently hit a total of 20,000 subscribers. The agency continues to expand rapidly, with auditions for the second generation held in April 2023, and preparations underway for their upcoming debut.
Audition Overview
FIRST STAGE PRODUCTION is seeking 5 talented individuals to join the agency as English-speaking male character VTubers. Candidates would be able to catch a glimpse of the character designs on the audition announcement trailer as well as the audition website. The agency will fully support successful candidates in their activities and will provide various materials necessary for streaming, including Live2D models of characters designed by professional artists, assets such as loading screens and chat overlays, etc. and some physical equipment such as iPhone, PC, microphones, etc. 
Audition Period
July 3rd, 2023 (Mon) 15:00 JST – July 31st, 2023 (Mon) 23:59 JST
July 3rd, 2023 (Mon) 06:00 UTC – July 31st, 2023 (Mon) 14:59 UTC
July 2nd, 2023 (Sun) 23:00 PDT – July 31st, 2023 (Mon) 07:59 PDT
How to Apply
Applications can be submitted through the audition's website:
URL: https://firststage-pro.com/en/audition/
*For further information, please refer to the audition website.
Application Requirements
– At least eighteen years of age
– Able to speak English
*Please refer to the audition website for further details regarding the rest of the requirements.
The latest information regarding the audition can be found on FIRST STAGE PRODUCTION's audition website and official Twitter account.
Twitter account (English): https://twitter.com/fsp_english
Through its global talent production, REALITY Studios will continue to deliver services that can entertain users all around the world.
About REALITY Studios
REALITY Studios is a wholly owned subsidiary of GREE, Inc., which operates and manages various VTuber agencies.
URL: https://reality-studios.inc/en/